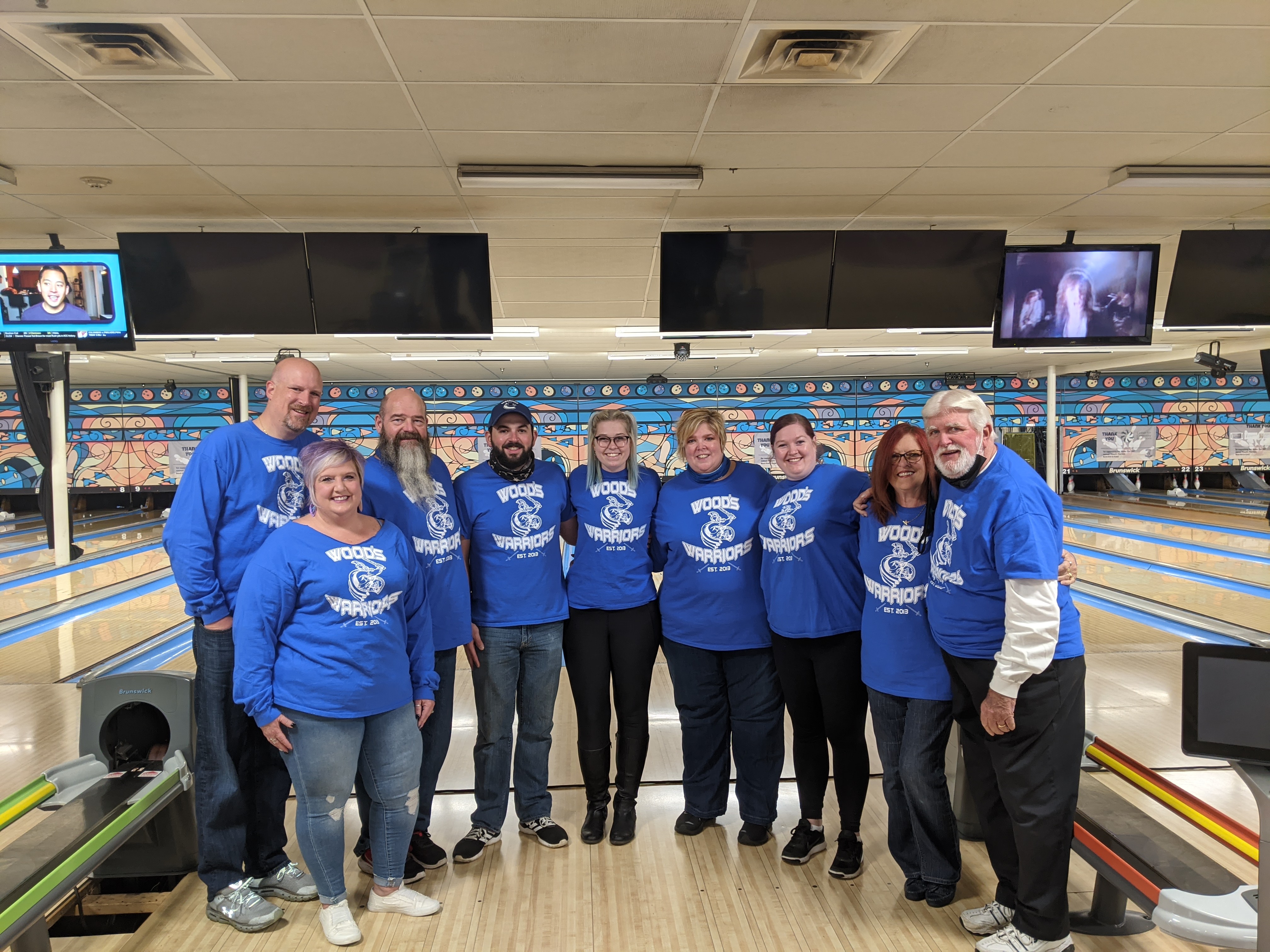 My name is Kierra Wood and I am one quarter of Wood's Warriors. The rest of my crew is made up of my dad, Shane, my stepmom, Leeann and my older sister Kiersten.
We unintentionally formed our "Warrior" status when I wanted to make a difference for my mom Melissa who has Huntington's Disease. She began showing symptoms in her mid-thirties when my sister and I were both still children.
As a teenager seeing my mom go into a nursing home rocked my entire world. Everyone was worried about dating and parties while I tried to accept that my mom would never be able to come back home. I was tired of being sad about it and I wanted to do my part to help raise awareness for my mother's rare disease for which is HD and for future generations.
With my dad, step mom and sister we embarked on a journey that has been life changing. Every year we host a bowling event in our hometown, Butler, PA to raise money for the Western PA Chapter of the HDSA. As of October 2018, we raised over $25,000 for Huntington's Disease.
Through the dark days and the emotional roller coaster of what is HD, we have been very fortunate to have met so many incredible people along this journey. We have developed friendships that will last a lifetime. While our family dynamic is unique, no one every faces anything alone and we are all in this together. We live by the motto "Family is Everything."
For more information, visit the
event's page
on Facebook.